WISH invites you to join in shaping the global discussion on health innovation and its potential impact on health systems and advances.
An initiative founded by Qatar Foundation in 2013, WISH has become a leading global platform where scientists, entrepreneurs and policy makers meet to develop solutions to major health issues facing the world today and explore ways in which innovation can improve these issues for the future.
As a catalyst for change, we are uniting the world's most influential thinkers and most brilliant minds, to develop solutions that can improve health outcomes globally. WISH invites you to join us in shaping the global discussion on health innovation and its potential impact on health systems and advances.
During the week that culminates in WISH 2022 (from September 29 to October 3 2022), WISH will host Doha Healthcare Week, working with a range of local and international partners to promote health in the community in an engaging and fun way.

Across three days, WISH 2022 will explore a wide range of topics through talks, presentations and interactive panel discussions, workshops and roundtables. Check out the full line-up of sessions taking place at this year's event.
Core
Topics
WISH puts collaboration and innovation at its core to transform the way in which global health challenges are addressed. At the core of WISH 2022 will be panel discussion based around topics for which WISH has commissioned reports authorised by leading experts in their field. This year's core topics are:
WHO

SHOULD ATTEND?
Health experts
Renowned academics
Influential business leaders
Key industry players
Innovative international organizations
Policymakers from around the world.
WHY

ATTEND?

Network and forge connections to help build action-oriented reports that address the most pressing global health challenges. 
Hear and learn from the world's leading experts and top decision makers and work with them to create and disseminate world-class, evidence-based content. 
Participate in active learning and support within and between communities to contribute to the vision and mission of Qatar Foundation for Education, Science and Community Development and Qatar National Vision 2030. 
Take a leading role in healthcare innovation and discover innovations that will make a difference for healthcare communities everywhere. 
Explore opportunities and collaborate across the diverse and dynamic healthcare sector to influence health policy globally.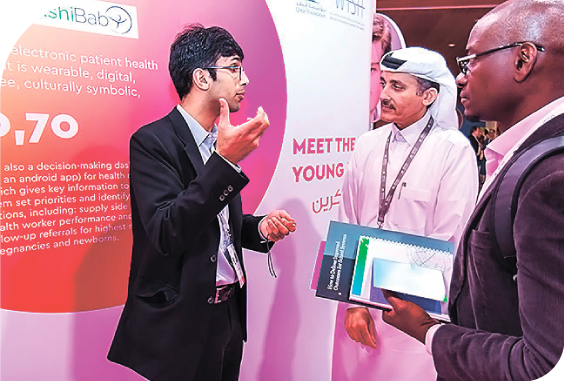 The Spark Competition provides a unique opportunity and platform for tomorrow's most promising healthcare early-stage startups (pre seed funding) to pitch innovations on a global stage.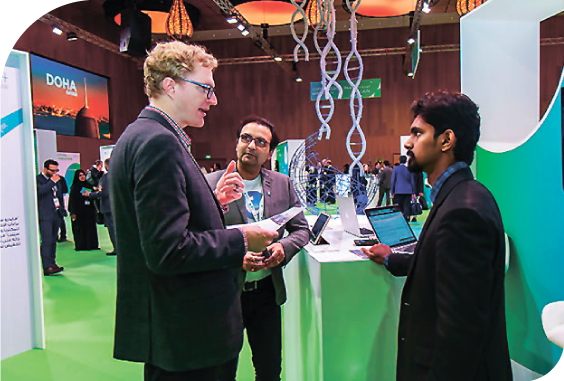 The Innovation Booster provides a chance for growth stage healthcare startups (seed funding) to scale-up by exhibiting innovations to some of the world's leading healthcare decision-makers and investors.
Incorporating the 4th Annual Meeting of

OCTOBER 4- 6 | DOHA, QATAR
WISH INNOVATION COMPETITION