Doha, Qatar, 29 March 2022: "Health inequity is not new. There was a vision early on to make COVID-19 the first global health crisis dealt with equitably. We can now say that vision has failed and we are still not ready to tackle a future pandemic equitably within our systems ", said Mark Suzman, CEO of the Bill and Melinda Gates Foundation, as part of a panel discussion on the equitable distribution of COVID-19 vaccines at this year's Doha Forum.
The panel, hosted by the World Innovation Summit for Health (WISH), examined "Vaccine Distribution: Collaborative Solutions for an Equitable System", and discussed ways in which public and private sectors can collaborate to address vaccine inequality, the threats that it poses to vulnerable communities, and ways to tackle vaccine hesitancy.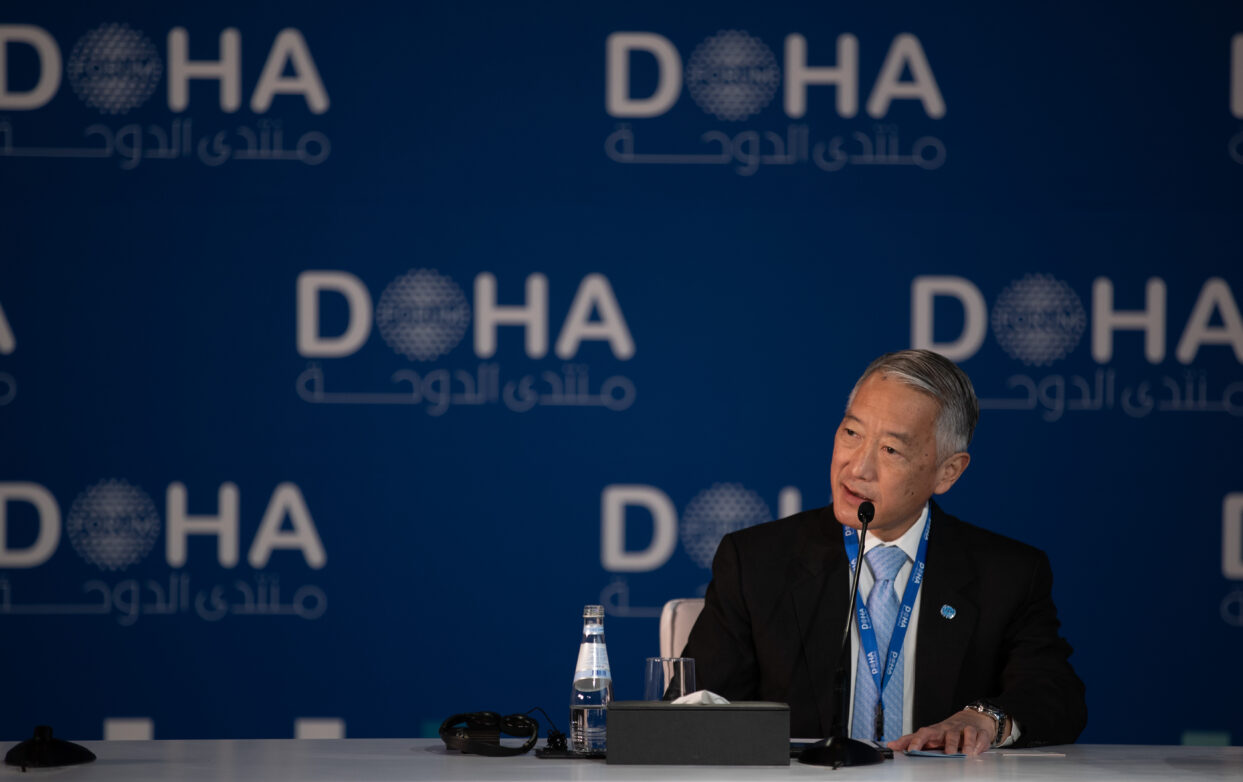 Dr. Jerome Kim, Director General of the International Vaccine Institute, chaired the panel and highlighted the important role played by WISH, a member of Qatar Foundation, in facilitating discussions on the world's most urgent health care issues. As an international expert on the evaluation and development of vaccines, Dr. Kim emphasized the importance of building capacity locally for vaccine production to help achieve an equitable system for the distribution of vaccines around the world.
Even as global vaccination rates continue to rise, the gap between developed and developing nations remains stark. More than seven billion doses have been administered globally, but just a small percentage of those have gone to people in poorer countries, according to the World Health Organization (WHO).
Also speaking on the panel was His Excellency Carl Bildt, Sweden's former Prime Minister, and the current WHO Special Envoy for the Access to COVID-19 Tools Accelerator (ACT-Accelerator), a major multi-stakeholder framework aimed at achieving equitable access to COVID-19 health technologies. He spoke about the role that the ACT-Accelerator is playing in introducing new diagnostics and scaling up life-saving interventions for COVID-19 patients, while addressing the uneven distribution of vaccines globally, saying: "The pandemic has provided us with a success of science and a failure of politics that has left us with vast vaccine inequity." He also explained how the call made last month by the ACT-Accelerator Facilitation Council to 55 countries, to jointly support the global mission to end COVID-19 and distribute efforts to do so fairly between them, will help fight against vaccine inequity.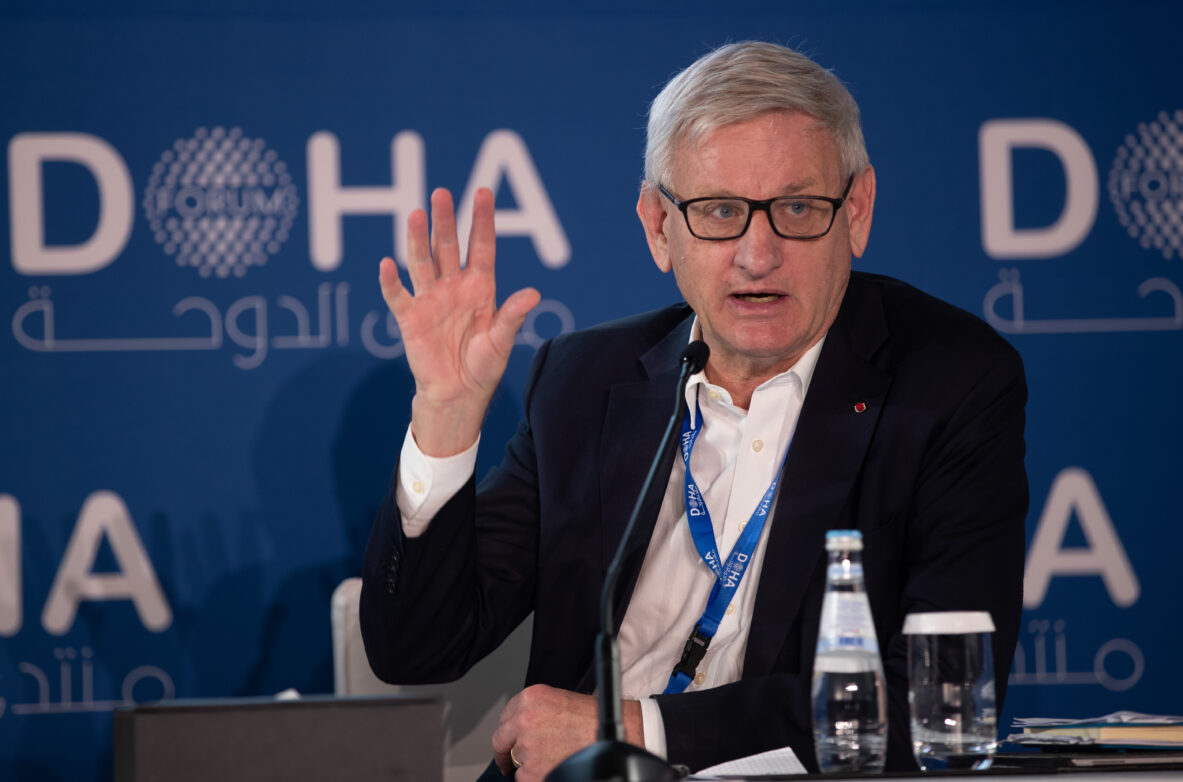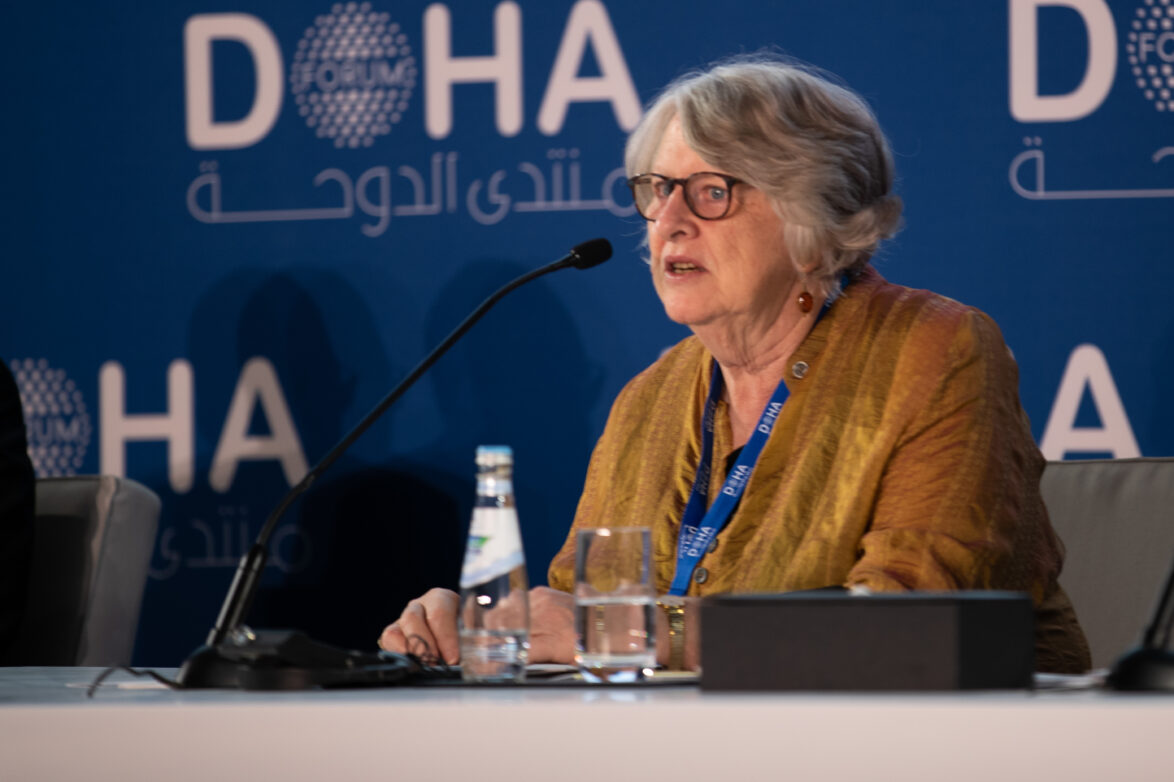 Lady Roslyn Morauta, Vice Chair of the Board of The Global Fund to Fight Aids, Tuberculosis and Malaria, which mobilizes and invests more than US$4 billion donated by governments and other public and private organizations annually, set out the important role that people and communities can play in promoting vaccine equity within their own environments.
Wrapping up the discussion, panelists were keen to emphasize that with good political will and positive involvement of communities, there is still time to put the world on a better footing for fighting any current and future pandemics, and that all the lessons that have been learned from COVID-19 must not be wasted.
Also at Doha Forum, WISH, with the support of Qatar Fund For Development (QFFD), launched Friends of The Global Fund Qatar. Those organizations that are Friends of The Global Fund commit to developing contacts and allies, promoting a good understanding of The Global Fund's mission to eradicate tuberculosis, malaria and HIV/AIDS, and mobilizing public support. To read more about this, visit this page.
WISH is the global health initiative of QF and is dedicated to providing a global platform for tackling the world's most urgent healthcare challenges. For more information on WISH, visit wish.org.q